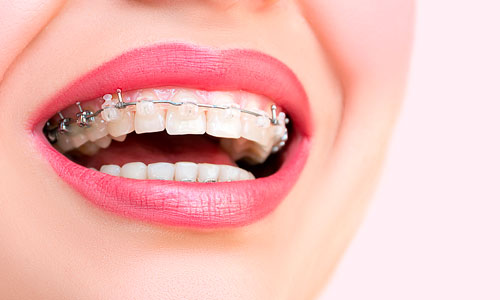 Self-ligating Braces
Self-ligating braces look very similar to traditional metal braces but are more comfortable, more efficient, and require fewer office visits. This system doesn't use colored elastic bands to hold the wire inside a bracket – thus, its name is 'self-ligating.' The brackets have a sliding door that holds the wire in place, resulting in less friction and making them more comfortable.
Without the need to replace elastic bands monthly, this system requires fewer office visits, making this option suited for busy teens and adults.
Lingual Braces
Are you putting off your orthodontic treatment because you don't want to have a "metal smile?"
If so, lingual braces are for you! Lingual braces are a great option for anyone worried about their appearance or working in an industry (i.e., models, actors) where braces are inappropriate. With lingual braces, brackets are placed at the backside or tongue side of each tooth, making it virtually invisible to other people. Every bracket is custom-fit to each tooth of every patient for a customized treatment.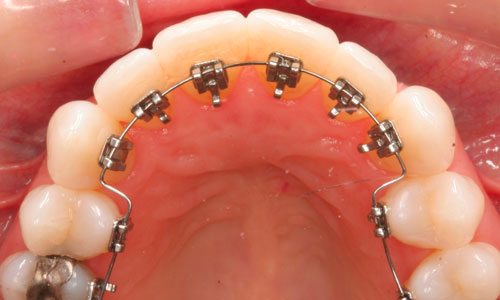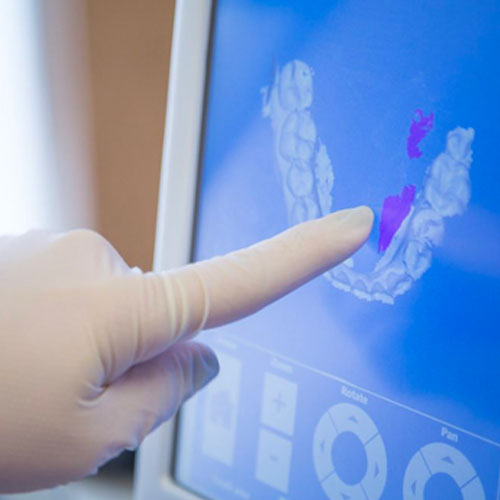 Insignia 3D Modeling System
We have implemented 3D technology into our office, allowing us to offer our patients new and innovative treatment options. With the Insignia 3D Modeling System, Dr. Yue will create a 3D model of your mouth and digitally move your teeth to their ideal positions. We can then calculate exactly where the brackets should be placed to achieve the desired outcome efficiently.
The Insignia system allows Dr. Yue to create the most optimal treatment plan for you, allowing us to move your teeth precisely and prevent the need to reposition brackets in the future.
Invisalign®
Invisalign is one of the most innovative and discreet ways to straighten teeth. It uses a series of clear, removable trays to move teeth to their ideal positions gradually and more comfortably. Each tray is made from state-of-the-art, computerized 3D Invisalign technology, from a digital simulation of your teeth' current positions to the desired treatment outcome.
You can remove your aligners when eating, brushing, and flossing – which results in good oral hygiene and no food restrictions.
Invisalign® Teen
Invisalign Teen looks and works just like Invisalign for adults, with one added feature – the compliance indicator. The blue dot turns into white to indicate that your teen is wearing their aligners for the recommended time of 20-22 hours daily.
This revolutionary system is designed specifically for teenagers and their busy lifestyles. And because it is virtually invisible, it lets them feel confident with their smiles while working on a healthier and straighter smile!
Propel
With the advancements in orthodontics technology, we can now speed up your treatment to achieve stunning smiles in a shorter period. Propel is used in conjunction with braces and clear aligners to achieve results more quickly, comfortably, and effectively. This device promotes bone remodeling, which accelerates the movement of teeth.
With Propel technology, treatment time can be reduced by 50%, and stunning smiles can be achieved with fewer visits.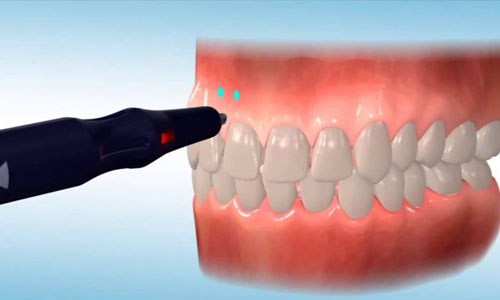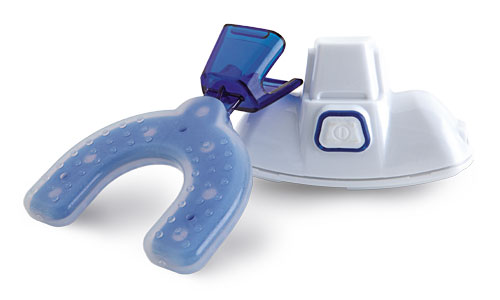 Vpro5
Shorten orthodontic treatment time with VPro5, whether you choose traditional metal, clear braces, or Invisalign. It uses high-frequency vibrations to stimulate the bone surrounding your teeth and ensure your aligner trays are seated better. These micro-pulses speed up tooth movement comfortably by using the AcceleDent mouthpiece for 20 minutes daily.
Temporary Anchorage Device
Temporary Anchorage Devices (TADs) are small, screw-like implants that provide added anchorage that aids in moving teeth to their ideal positions faster and more efficiently. Dr. Yue places TADs temporarily, usually for a few months, to direct tooth movement with elastics tied to TADs.
This device is very helpful in treating complex cases, such as closing big gaps and uprighting tilted teeth, without requiring jaw surgery or headgear.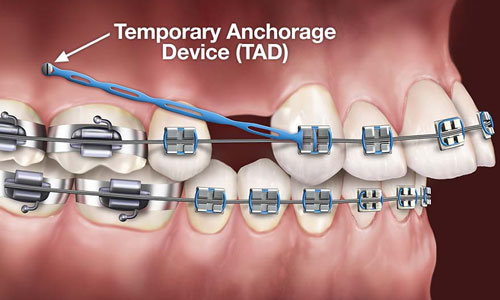 I love coming to Dr. Yue!! All the staff is awesome. Ewa, Olga , Belinda and the staff is always so nice and very welcoming.